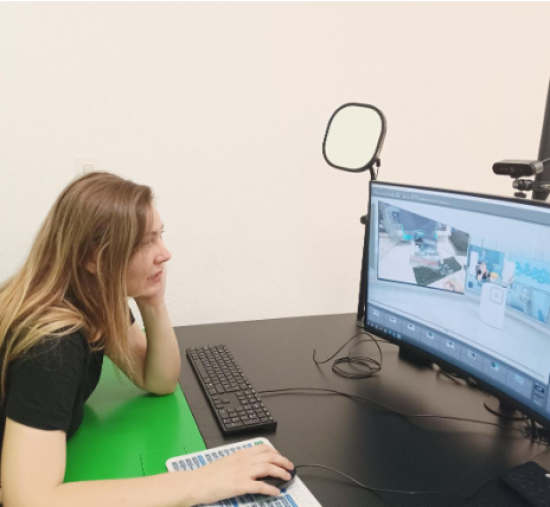 Last Thursday, our INIT-UJI colleagues embarked on an exciting learning journey at the "Digital Educational Content Creation Lab" at the University of Alicante. The purpose? To acquire the skills and insights needed to harness the power of Edison Desk, courtesy of our partners at Brainstorm. 🧠💻

Under the expert guidance of Elena Llorca, the day unfolded as an intense exploration of the vast potential that Edison Desk offers for crafting engaging educational content. 📚✨

From videos and presentations on a virtual environment to animations of 3D models, Edison proved to be a versatile and dynamic tool for our team. Practicing with the Edison Desk yielded a plethora of ideas on how to elevate educational projects.

What's next? Edison will play a pivotal role in the prototypes that will be developed as part of the e-DIPLOMA project. We're excited to see how this newfound knowledge and technology will shape the future of education. Stay tuned for more updates! 🌟🎓
© 2022 e-DIPLOMA. All rights reserved. Funded by the European Union. Views and opinions expressed are however those of the author(s) only and do not necessarily reflect those of the European Union or European Research Executive Agency (REA). Neither the European Union nor the European Research Executive Agency (REA) can be held responsible for them.