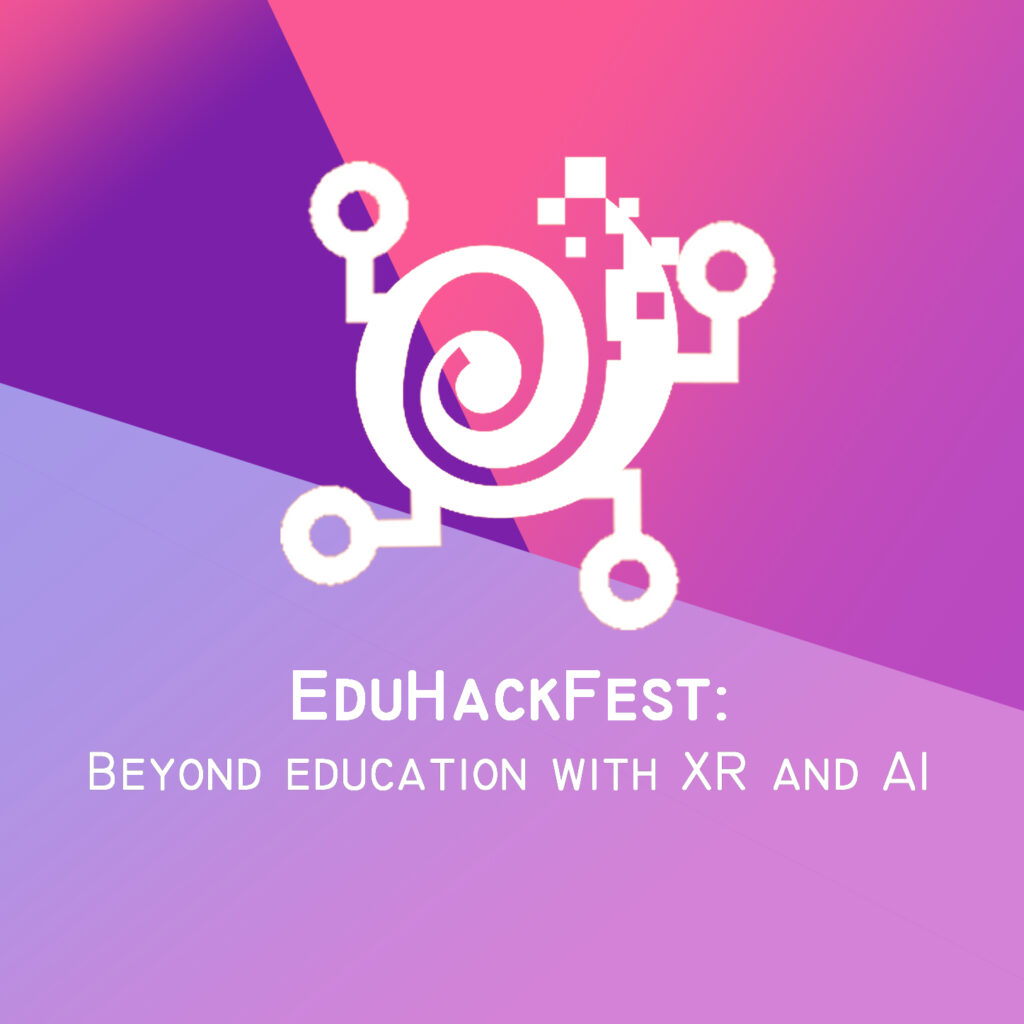 The e-DIPLOMA project is currently in its co-design phase, and as part of this exciting endeavor, we are thrilled to announce the upcoming EduHackFest hackathon on November 11th – 12th, 2023, with the invaluable support of DigiEduHack.
EduHackFest invites visionaries and innovators to unleash their creativity and harness the potential of emerging technologies such as Virtual Reality (VR), Augmented Reality (AR), and Artificial Intelligence (AI) to revolutionize e-learning platforms. We aim to explore new, immersive approaches that seamlessly integrate these technologies and create captivating learning experiences.
Participants will be tasked with designing and/or implementing cutting-edge modules and applications that can be seamlessly integrated into e-learning platforms, such as Learning Management Systems (LMS) or Learning eXperience Platforms (LXP). By leveraging the power of disruptive technologies like VR, AR, and AI, we seek to transform distance learning into a practical and engaging endeavor, ensuring accessibility for diverse learners while employing gamification techniques to enhance user engagement.
EduHackFest warmly welcomes university students, vocational education and training (VET) students, researchers, education professionals, innovators, and digital education enthusiasts. Teams of 4-5 individuals, with diverse backgrounds and perspectives, are encouraged to participate. If you don't have a team, fret not! We will assign you to a group upon registration, ensuring that everyone can be part of this transformative experience.
During the hackathon, you'll have the opportunity to attend enlightening talks and workshops that will aid you and your team in executing your solution. These sessions will cover a wide range of topics, including idea-generation mechanisms and prototyping tools. Should you require guidance during the event, our mentors will be readily available to assist you.
And here's the best part: EduHackFest is planning to have a prize pool of 750 euros! Registration will open in September, so mark your calendars and don't miss out on this incredible opportunity. Stay tuned for more information as we look forward to welcoming you to EduHackFest! Follow us on Twitter and Instagram @eduhackfest.