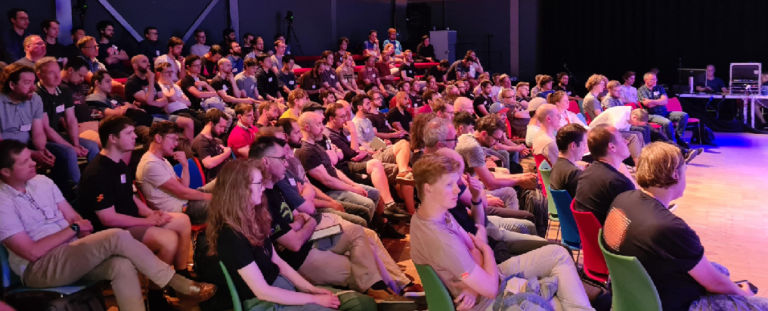 Eurographics Symposium on Rendering Techniques 2023 took place in Delft, Netherlands, bringing together researchers, engineers, and architects from various backgrounds to explore performance-oriented graphics and imaging systems research. The conference focused on innovative algorithms, efficient implementations, languages, compilers, parallelism, and hardware architectures for high-performance graphics. The goal was to foster discussions about the complex interactions of parallel and custom hardware, novel programming models, and efficient algorithms in designing systems for current and future graphics and visual computing applications.
The Eurographics Symposium was held from Jun 26-28, had a successful turnout in Delft. The event was co-hosted with the High-Performance Graphics 2023, providing participants with a unique opportunity to learn from both domains. Around 150 people attended each conference, and on the shared day, almost 280 enthusiasts were present, creating a lively and collaborative atmosphere.
During the conference, the organizers made efforts to disseminate the e-DIPLOMA project, in which Delft played a significant role as a partner. While it wasn't the primary focus, they gave a brief presentation about the project, aiming to share its objectives and achievements. Additionally, a dedicated booth featuring a VR demonstrator and a poster outlining the e-DIPLOMA project's essence provided attendees with a glimpse into the groundbreaking work being done.
To extend the conference's reach, most sessions were streamed online, allowing a broader audience to benefit from the valuable insights shared during HPG2023. These efforts served to engage a global community of researchers and graphics enthusiasts, sparking discussions and collaborations beyond the confines of the physical event.
Eurographics Symposium and HPG2023 was undoubtedly a remarkable gathering of minds, offering a platform for knowledge exchange and networking. As Delft and its partners continue to contribute to projects like e-DIPLOMA, the impact of such conferences on the advancement of high-performance graphics and imaging systems research remains significant, paving the way for further innovations and progress in the field.
© 2022 e-DIPLOMA. All rights reserved. Funded by the European Union. Views and opinions expressed are however those of the author(s) only and do not necessarily reflect those of the European Union or European Research Executive Agency (REA). Neither the European Union nor the European Research Executive Agency (REA) can be held responsible for them.