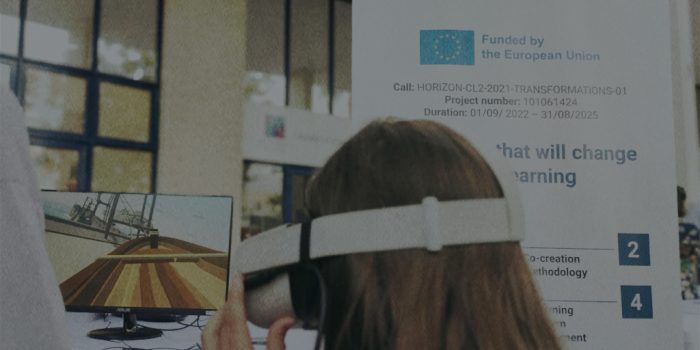 The e-DIPLOMA project has been one of the projects participating in the Mednight GTS, that has taken place in the Agora of the Universitat Jaume I. The event is funded by the European Commission and its aim is to approach science to citizens through various activities.
The e-DIPLOMA Project, through its participation, has had the opportunity to allow young people to experience with virtual-reality using virtual reality glasses.
Eva Alcón, rector of the UJI, has welcomed this event and has shown her satisfaction seeing the campus turned into a meeting place between society and researchers.
The event has enjoyed a pedagogical playground for children, an area dedicated to the stands of the research groups where our e-DIPLOMA project stand was located and, lastly, in the centre of the square took place a round table where 4 researchers talked and answered questions about the challenges posed by sustainability problems and environmental emergency.
One of the last activities of the afternoon was the prize-giving of the #TésisCienciaUJI contest to Lidón Marín Marín
© 2022 e-DIPLOMA. All rights reserved. Funded by the European Union. Views and opinions expressed are however those of the author(s) only and do not necessarily reflect those of the European Union or European Research Executive Agency (REA). Neither the European Union nor the European Research Executive Agency (REA) can be held responsible for them.