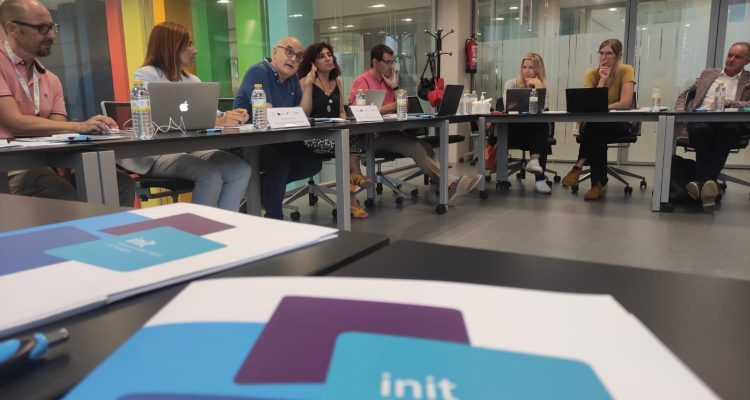 The Horizon Europe funded project e-DIPLOMA coordinated by Inmaculada Remolar director of the INIT of the University Jaume I in Castelló, has started its activity with the first meeting of the consortium composed by nine international entities.
The great work done by the INIT has been highlighted, since thanks to it, Castelló has obtained 11 European projects, among which e-DIPLOMA is one of them.
On the other hand, the project coordinator, Inmaculada Remolar, used the occasion to thank the partners and participants for their implications.
Besides the members of the consortium, other entities have also participated in this meeting such as the European Commission, the Fundación Universidad Jaume-I Empresa providing support in the dissemination and communication activities, and the committee of international experts that participated online.
© 2022 e-DIPLOMA. All rights reserved. Funded by the European Union. Views and opinions expressed are however those of the author(s) only and do not necessarily reflect those of the European Union or European Research Executive Agency (REA). Neither the European Union nor the European Research Executive Agency (REA) can be held responsible for them.